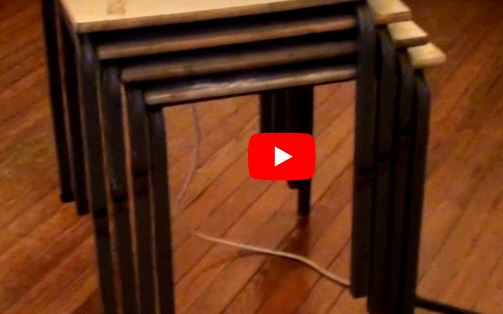 (video opens in Youtube)
The legs of these stacked tables have been cut, hammered and welded to create organ pipes. Air is blown down the pipes from a fan inside the table tops. Each of the twelve cut legs plays a different note of the chromatic scale.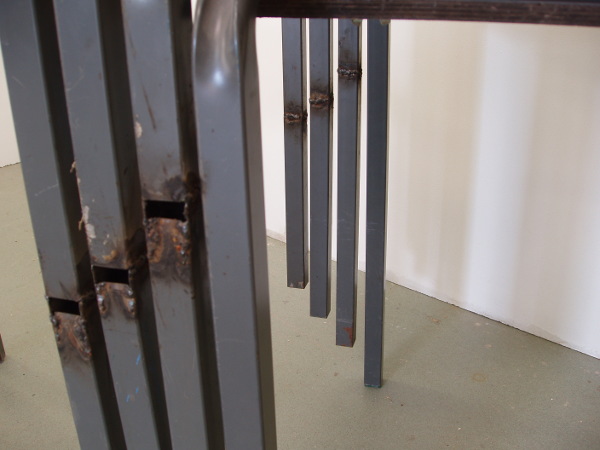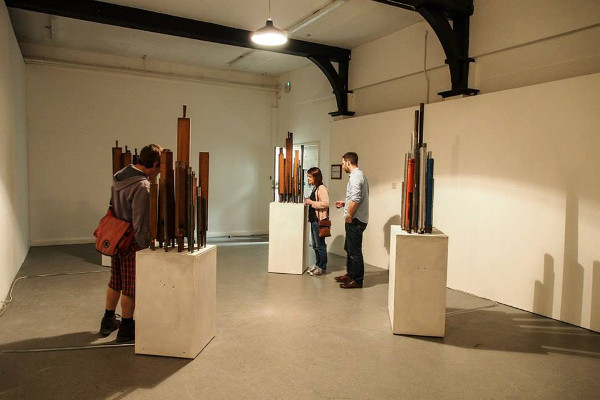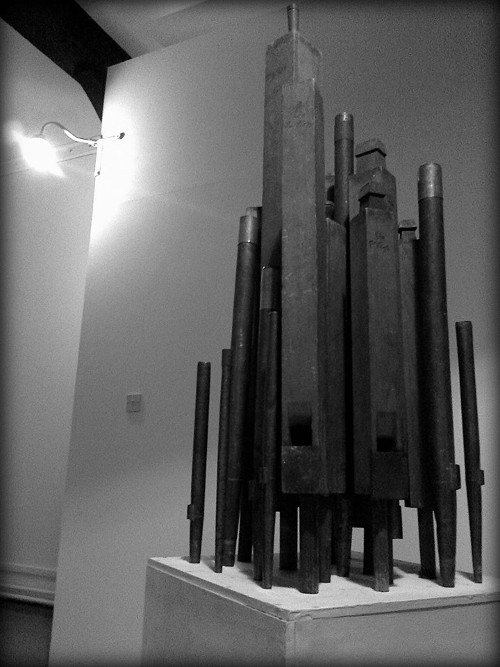 ↑ Breathing pipes (out of phase) combines the work pictured above with the work for thirty organ pipes pictured below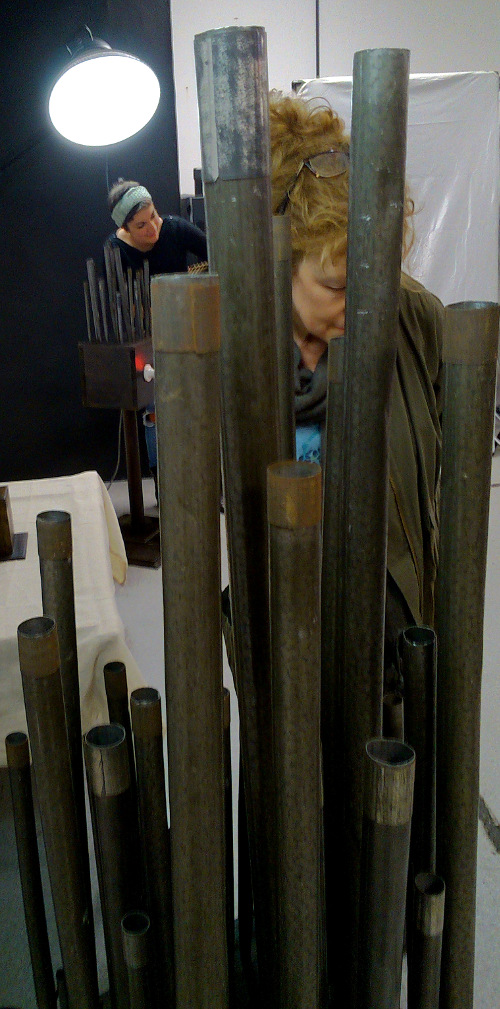 ↑ A microphone travels along the insides of a church organ from the windchest where the air is produced to the pipes.
A microphone moves between two large wooden organ pipes slightly out of tune with each other.
↑ Individually recorded church organ pipes